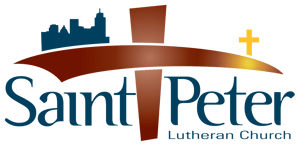 Seek The Lord
Isaiah 55:6-9
Seekers after God are everywhere. They are seeking a relationship with the living God, seeking answers, guidance, and comfort for their lives. In our text from Isaiah, God graciously invites people to seek him, to turn from self-seeking independence to dependence on him for guidance, direction, and peace in this life and the life to come. But there are also some who seek ways to fill emptiness in their lives.
"There is a story of two garment workers in New York City. One was a cutter and one was a stitcher. They were working side by side. They got to talking about vacations. One said he was looking forward to his vacation and the other said he was not going on vacation this year. The question was asked, 'Why?' 'I went to Africa last year. I went elephant hunting.' 'Did you get any elephants?' 'No, I found an elephant. He charged me, but my gun was jammed, and I was killed.' 'What are you talking about you were killed? You aren't dead. You're sitting here living.' And the other replied: 'You call this living?'"
Many people are asking the same question about their lives. "You call this living?" Is that all there is to life? Other seekers are looking for guidance in our confused and directionless society. People today want certainty and guidance, but they often seek answers from radio call-in therapists, "psychic hotlines," horoscopes, television hosts, and self-help books instead of from God and his Word. A man entered a bookstore and asked the clerk where he could find the "self-help" section. The clerk replied, "That would defeat the whole purpose, wouldn't it?"
Some are seeking a new start for their lives. Every year thousands of people all over the United States leave their homes, jobs, families, and communities to begin their lives again with new identities. But without Christ in their lives, their identities and futures seem doomed to follow the same empty patterns of seeking that led them to frustration and hopelessness the first time.
Others seekers are looking for the freedom of forgiveness. They are burdened with guilt and shame from their past mistakes, but cannot find relief from their burdens. For many, suicide seems like the only answer to the crushing despair of unforgiven sin. But in nearly every case for seekers, people are looking for answers in all the wrong places—They look inside themselves.
Famously, the Oklahoma City bomber, Timothy McVeigh, used the words of the poem "Invictus" as his swan song: "I am the master of my fate; I am the captain of my soul." And his self-directed fate led him to the execution chamber. People want to determine their own personal moral code. This extreme individualism is a hallmark of contemporary society.
But God tells us, "Seek the Lord while he may be found" (v 6). The answers to the deepest desires of seekers are found in one's relationship with the Lord. The good news is that God can be found. He is not dead. He has not departed from history. He does not play hide- and-seek with his children. He has spoken and revealed himself in his Word. "Ask and it will be given you; seek and you will find; knock and the door will be opened to you. For everyone who asks receives; he who seeks finds; and to him who knocks, the door will be opened" (Mt 7:7–8).
Isaiah proclaims that God "is near" (v 6). God has entered human life and experience in the person of Jesus Christ, whose name is "God with us" (Is 7:14). Jesus promised, "I am with you always" (Mt 28:20). He is not found in our thoughts. "My thoughts are not your thoughts, declares the Lord" (v 8). "Who has known the mind of the Lord? Or who has been his counselor?" (Rom 11:34).
God is beyond our powers of reason. He is totally other. "The creator of our reason cannot be the product of our reason. If we worship a god our mind has pieced together we are only worshipping ourselves. There must be a better way of formulating a religious creed than by beginning with the familiar words, 'I think' " (Herman C. Theiss, Life with God [Auburn, Wash.: Seven Hills Publishers, 1988] 2). Human reason has been corrupted by sin. Pride and guilt distort people's ideas of God. The product of a corrupt mind will be a corrupt god. The god people create is often scarcely more than an enlarged image of themselves, possessing the virtues they admire and the faults they condone.
If God is near—He is found in his Word (v 11). We are told to seek God in His Word because it is the power to change lives and make sinners into new creations: "So is my word that goes out from my mouth: it will not return to me empty, but will accomplish what I desire and achieve the purpose for which I send it" (Is 55:11).
We are to "Call on him" (v 6) "Call upon me in the day of trouble; I will deliver you, and you will honor me" (Ps 50:15). We are to turn to him. The answers to all of the deepest problems and difficulties of human life are found in the graciousness of the merciful God. "Without faith it is impossible to please God, because anyone who comes to him must believe that he exists and that he rewards those who earnestly seek him" (Heb 11:6). The mercy of God is for all who turn to him in repentance and faith. "Free pardon" is forgiveness of sins without cost to the forgiven.
When the president of the United States grants a pardon to a person convicted of a crime, the pardon overrules the guilty judgment that a court has pronounced. The person is free from the conviction. That's how God operates when he freely pardons our sins for Jesus' sake. God invites all of us, the unbeliever, the agnostic, the person of other faiths, and the doubter to turn to him "while he may be found," because on the Last Day, there will be many seekers who failed to look for God while they had time, and they will be turned away from the kingdom of heaven.
Are you a "seeker"? Are you seeking answers to life's most difficult and perplexing problems? Are you looking for a purpose and meaning for your life, for guidance and direction in making important decisions? Are you seeking the forgiveness of sins?
The answers to these pressing wants and needs are not found inside yourself—In New Age spirituality, legalistic cults, or science and technology. God has given the answers in his Word. Seek him in his Word, call upon him, and turn to him alone to guide and direct your life. Seek God where He is always found, and you will have rest for your soul, the forgiveness that brings peace, and purpose that brings godly joys.